Nikita Maxi Dress // Marigold
Flow like a summer breeze!
These TLC Maxi Dresses have you covered - Literally!
With a linen blend fabric for natural breathability and easy access button front for breastfeeding or sunning your skin.
True to size fit (not oversized like our Avalon Smock)
Beautiful Ruching detail around the collar
Functional Button Detail
Beautiful, Soft Cotton/Linen Fabric
Marigold Yellow Colour
Breastfeeding friendly
Made in PRC
Customer Reviews
Write a Review
Ask a Question
09/14/2021
Love
Love the quality and fit of this!! Perfect for my 30 week baby bump, and it'll last me through the end of pregnancy and beyond!
Georgia P.

Australia
09/08/2021
Love it!
I was worried that I would drown in this dress due to the frills but it is very flattering and fits very nicely on my petite frame. Its very comfortable and when paired with a belt, it really dresses it up!
Patricia H.

Australia
08/19/2021
Love it
New wardrobe staple! So comfortable and flattering especially over the growing bump :)
Caitlinn B.

Australia
08/13/2021
Beautiful!
Perfect length! Im 5 foot 3 inches tall and its just above my ankles. The color is really pretty so for summer, spring, and fall. I purchased this for an outdoor wedding in the summer and the material is perfect. So comfortable too. Thank you for making such a beautiful staple to add to my closet! I will be buying more colors soon.
Kylie F.

United States
07/30/2021
Lovely comfy dress
I really love this dress, it's so comfy to wear and has lots of fabric so flows nicely. The colour is softer than I expected but very nice.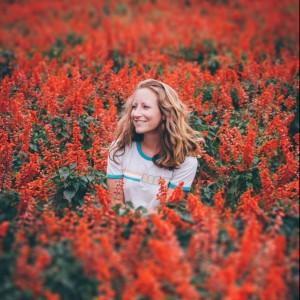 TS
Tamar S.

Australia