Customer Reviews
Write a Review
Ask a Question
10/11/2021
Zara M.

Australia
Alex Knit Shorts
Love these shorts- beautiful colour & great quality, soft knit. The crotch hangs quite low but the fit overall is really great.
10/07/2021
Emily A.

Australia
Amazing!
Love this piece so much!
10/04/2021
Razia A.

Australia
Nice
Love this colour, got the set looks amazing
09/24/2021
Stephanie C.

Australia
Gorgeous colour!
Gorgeous colour. Definitely size up at least one size in the shorts.
09/22/2021
Jacqui N.

New Zealand
Matchy match
I ordered these shorts with the matching top and love them!
09/10/2021
Annette G.

Australia
Summer Knit Set
The colour is gorgeous, can't wait to wear this top with the matching shorts.
08/23/2021
Judea A.

New Zealand
Must have
SO bloody glad I got these! I've had the matching sweater for a while and now that I have the shorts I wear the set ALL the time!
07/20/2021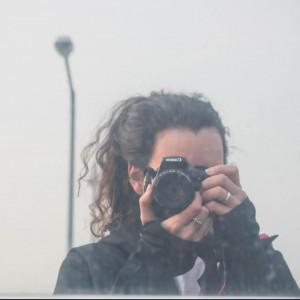 JR
Joanna R.

South Korea
Super Comfortable
This is the second pair of these shorts that I've bought. They are really comfortable to wear and they look great on. The only negative thing I would say, is the elastic band folds over time, I may just need to go up a size.
07/06/2021
Tessa H.

Australia
You need these!!
So comfortable! I need them in every colour
05/08/2021
Jessica L.

Australia
Best colour
Normally not into wearing bright colours but could not resist this set. Always get asked where I got this set from
04/29/2021
Brooke M.

United States
Absolutely Perfect
I already had the yellow knit set, and I knew I had to collect more colors! The quality is beyond anything I own, and the colors are vibrant and so beautiful! I could not be more pleased with this purchase, and I keep coming back for more! 10/10 recommend to all of my friends and family!
04/28/2021
The Lullaby Club
Thank you for leaving your review Brooke! We love nothing more then hearing our products are loved xx Thank you for supporting TLC!
04/18/2021
Annissa N.

Australia
LOVE!
Can't believe I waited this long to get my hands on the periwinkle. It's sooooo pretty!! Flatters like the long knit pants, sits well on the body regardless of lumps and bumps. I wear the shorts in S/M and the matching tee in XS, usually a size 8-10 and I'm 154cm. ☺️
03/01/2021
Andrea C.

Australia
Seriously so comfy and awesome quality
I can't rave enough about these knitted shorts. I literally have them in every color. So comfy and wash well. I get compliments every time. I can go to wearing them in and going out w them. So worth it, awesome quality xo
02/20/2021
Lily C.

Australia
So comfy!
These shorts are so comfy! Have been collecting in all the colours!
01/15/2021
Tayla W.

Australia
Periwinkle Alex Knit Set
Such good quality, love this set - a little oversized though - next time I would buy smaller shorts