DESIGNER NOTES: 
Autumn in Colour
We sat down with our head designer Abby to chat all things new season Lullaby Club, we are so excited to share this with you all.

From beautiful matching linen sets, signature smock styles with a twist and hand drawn prints you're bound to find something you will fall in love with this season.
Autumn in Colour 
online 03.03.2022 10am AEST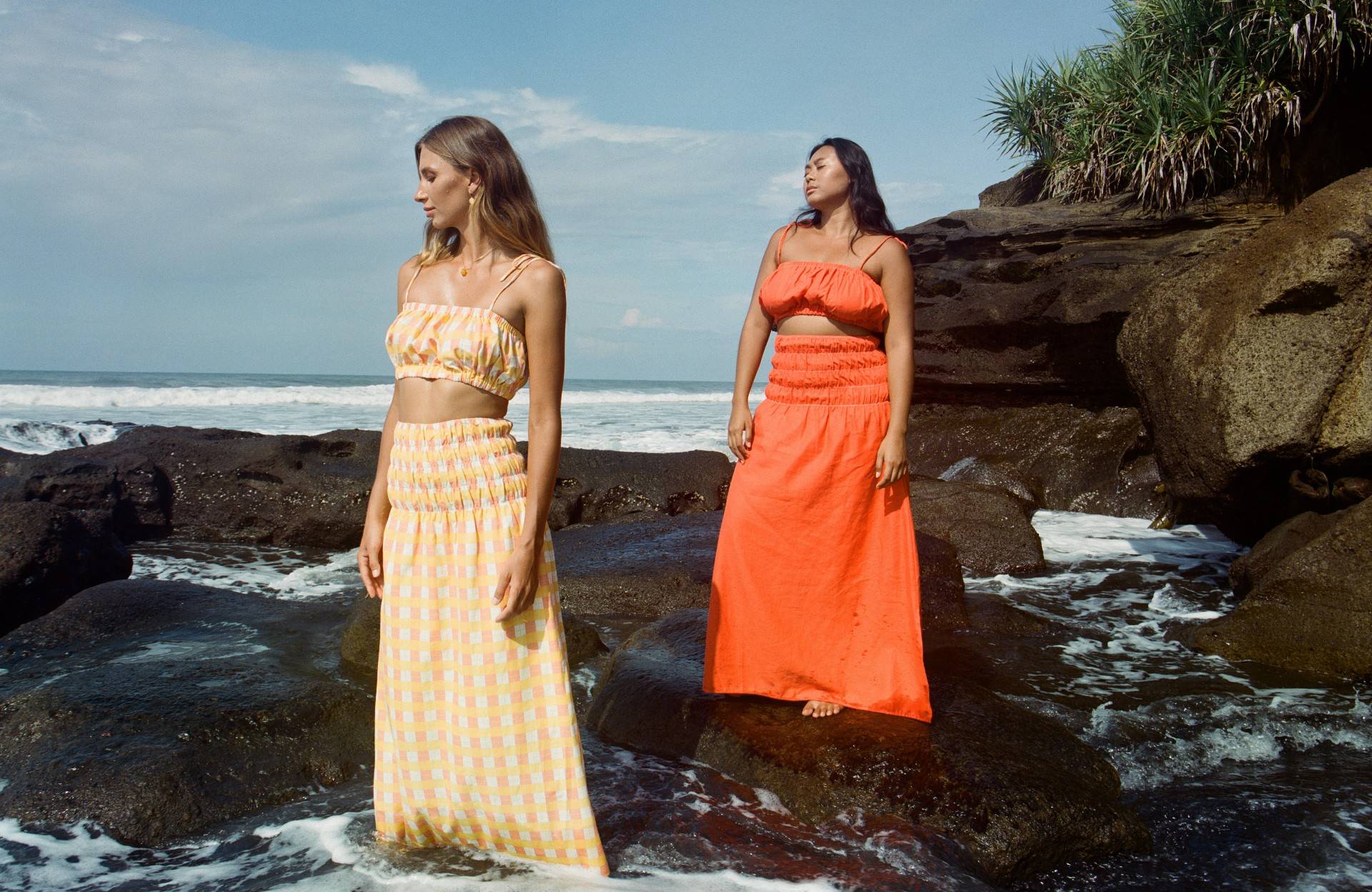 Tell us a little bit about the inspiration behind this collection, Autumn in colour.
Autumn is my absolute favourite season of the year! I love waking up to cool breezy mornings that turn into the most picture perfect days. 
So I wanted to match that feeling with our Autumn in Colour collection. I can't get enough of bright colours at the moment, incorporating vibrant blues and peachy tones in the collection was the perfect pop to our signature effortless silhouettes. Lightweight cottons in versatile designs were a must for the warm days and the addition of our colour blocked wrap dress meant a chic option for the crisp mornings.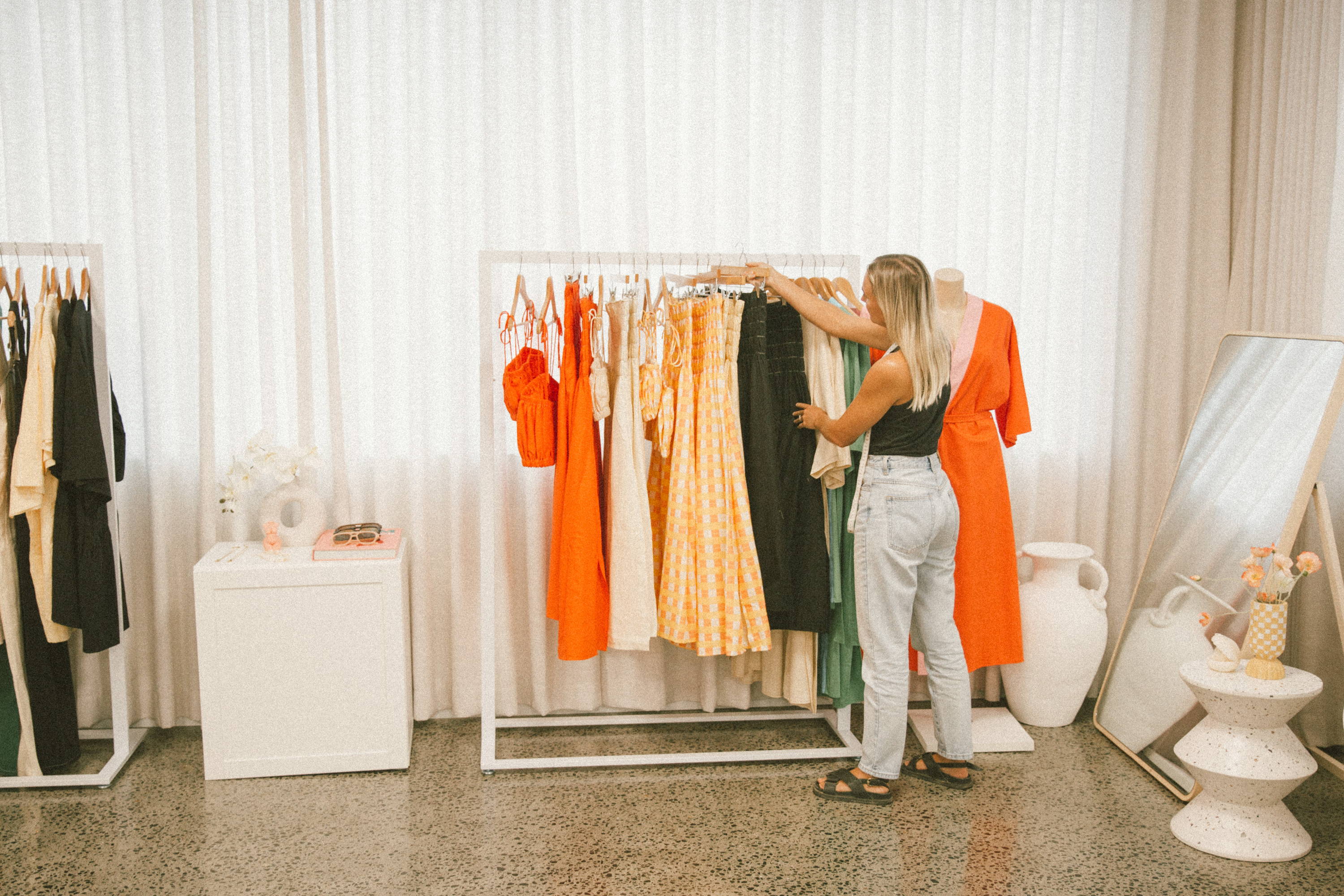 What's your favourite piece from the Autumn in colour collection? 

It would have to be the Krystal wrap dress. I love having something comfy that looks good that I can throw on for absolutely any occasion whether it's straight out of bed, to the shops or down the beach. 
How did you settle on the new colour-ways? 
Colours and prints are always the hardest but one of the most fun parts of the collection. (hard because I can never narrow it down to just a few lol) 
I'm a bit of a dreamer so love to visualize the pieces in action and the colours and seeing how it will all work together. 
For me it comes down to the feeling a certain colour gives me. Working alongside the girls we were able to come up with a bit of a unique and fun palette that really creates that excitement I was speaking to above.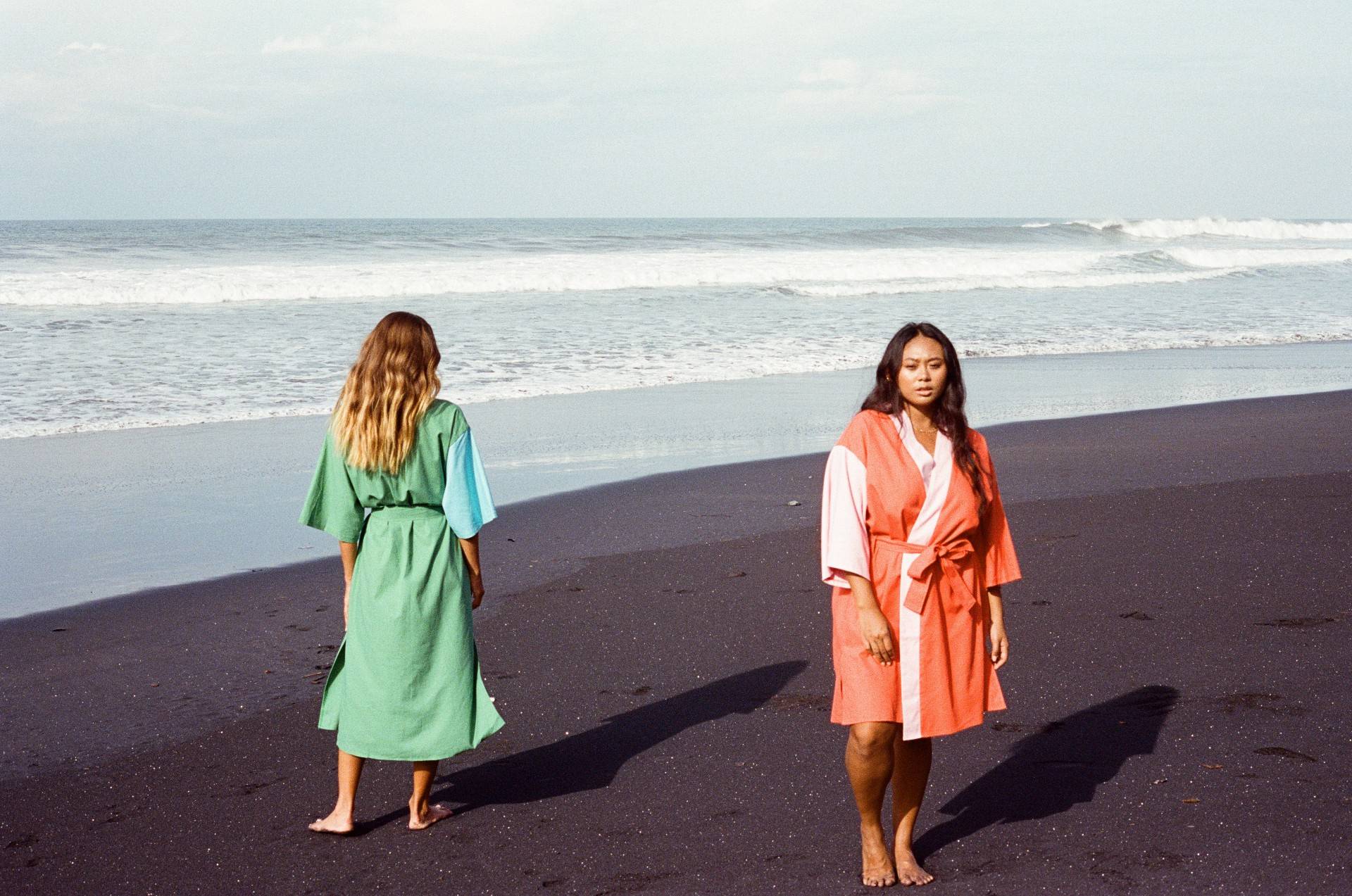 What garments in this collection are breastfeeding and pregnancy friendly?
Everything of course. As always with our pieces this is absolute top of mind and we create all pieces to be BF friendly. 
Our denim overalls are a first for us and of course are breastfeeding friendly. 
We've designed these with some extra room around the waist and adjustable straps but would suggest sizing up for growing bellies to give you that extra bit of movement.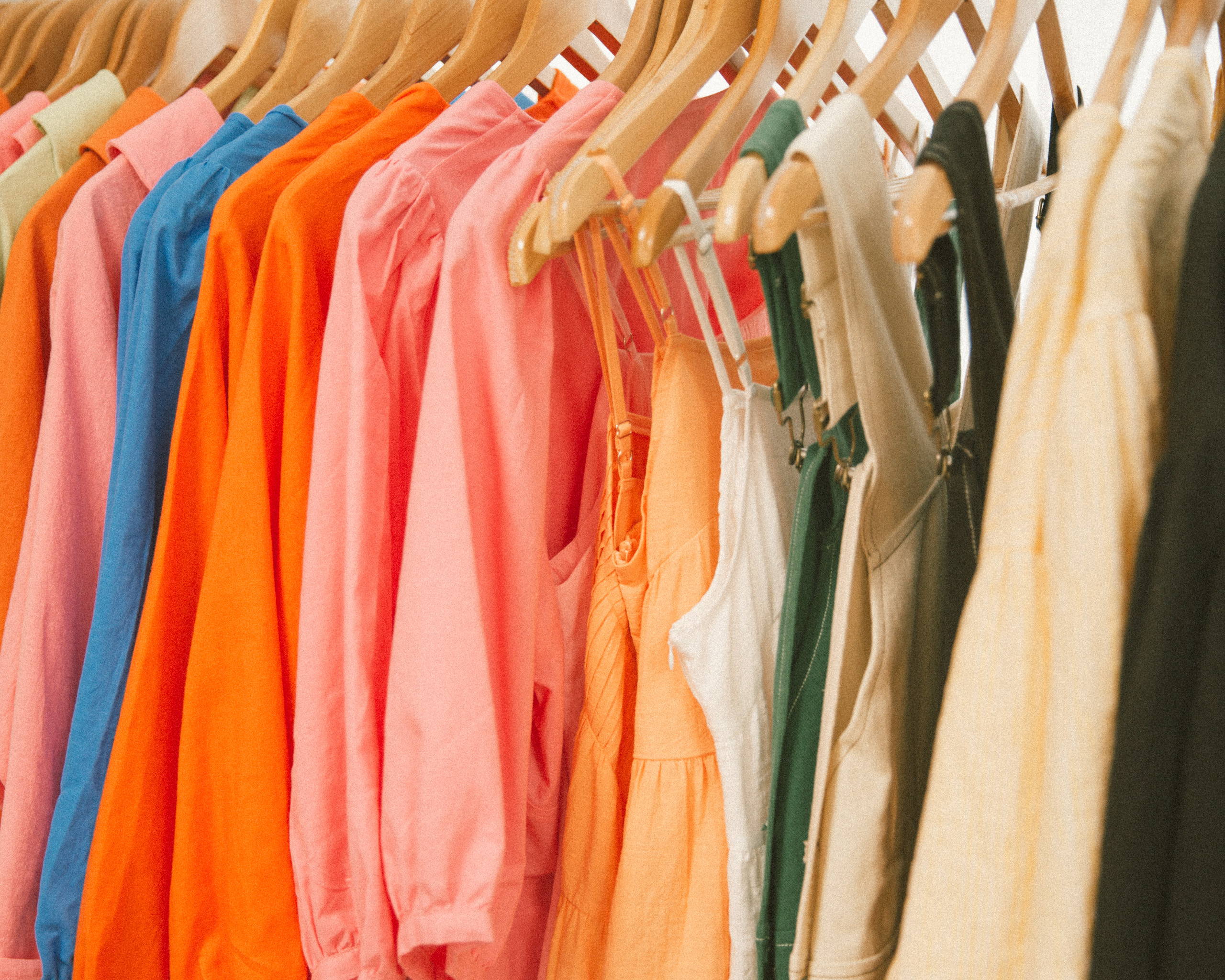 Tell us about the new yellow gingham print?
This was a fun one to make, we created this print in house. We really just wanted the perfect chunky gingham that incorporated the traditional Autumn tones but with a pop, so we made sure we really brightened the yellow up and voila.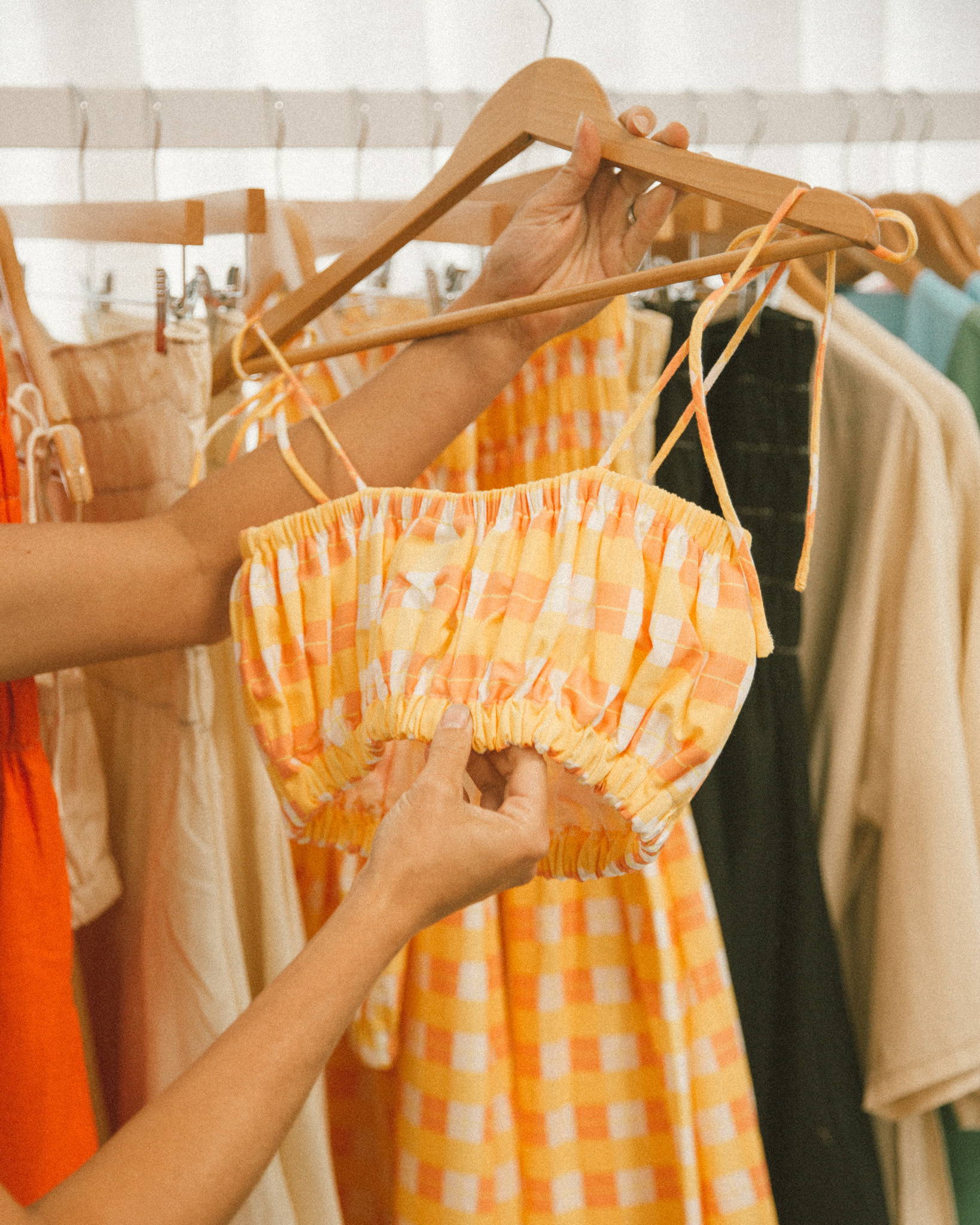 Your go-to styles from the collection and why? 
Along with the Krystal wrap dress of course, I'm a big fan of overalls. I love to style them with a basic Tee (which we'll have coming later in the collection) or even with a boyfriend shirt over the top. I can't wait to pair these with one of our laker shirts. 
My other go-to would have to be the Tessa dress. It can also be worn as a skirt with the Tessa Crop and once again I would wear it as a skirt with our laker shirt tied up/tucked into it.