Spirituality, self love and the path to discovery with Allira Potter
This week on the Journal we welcome the strong, spiritual, inspiring activist and proud Yorta Yorta woman Allira Potter. We will talk about all things self-love, business and being a modern day woman whilst staying connected to her roots.
Allira, thank you so much for being a part of our TLC Family, we are so excited to have the rest of the club get to know a bit more about you!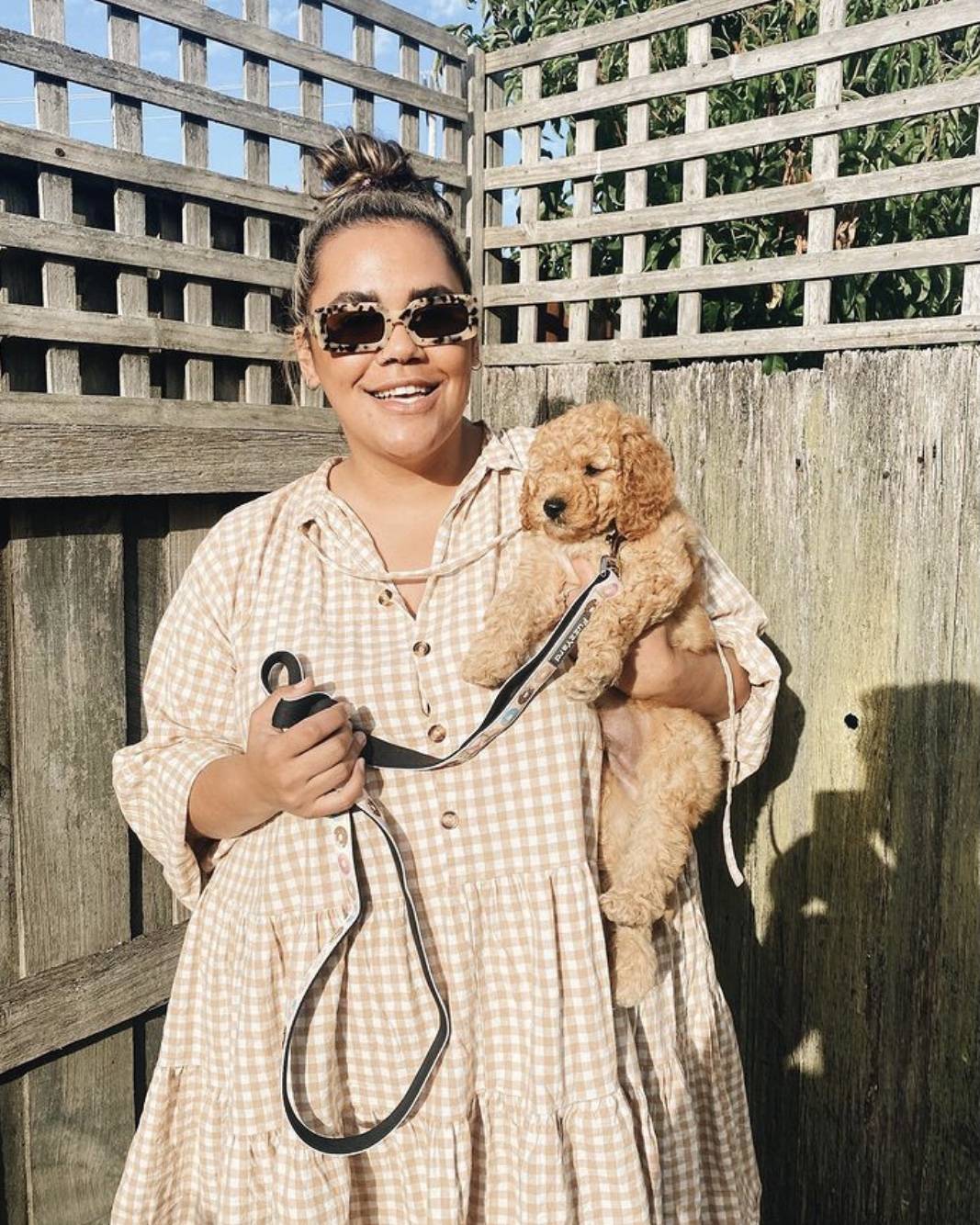 So Allira. You're an open book with your followers and you've taken us on your journey to self love. How did you get here? And who were your influences?
My Journey to self love has been a battle to say the least, I think stepping into the journey of self love is an uncomfortable one but one that is worth doing.

I got there by getting to the root of why I wasn't loving certain things about my body and identity. I went deep into my shadow work which is all about working with the inner child and figuring out any trauma I may have been holding onto.
I did things like journaling, meditating, eating well and overall just making sure I was surrounding myself with the right humans.
My influences were not anyone in particular, I just knew I had to surround myself with the right humans to be able to love myself that little bit more.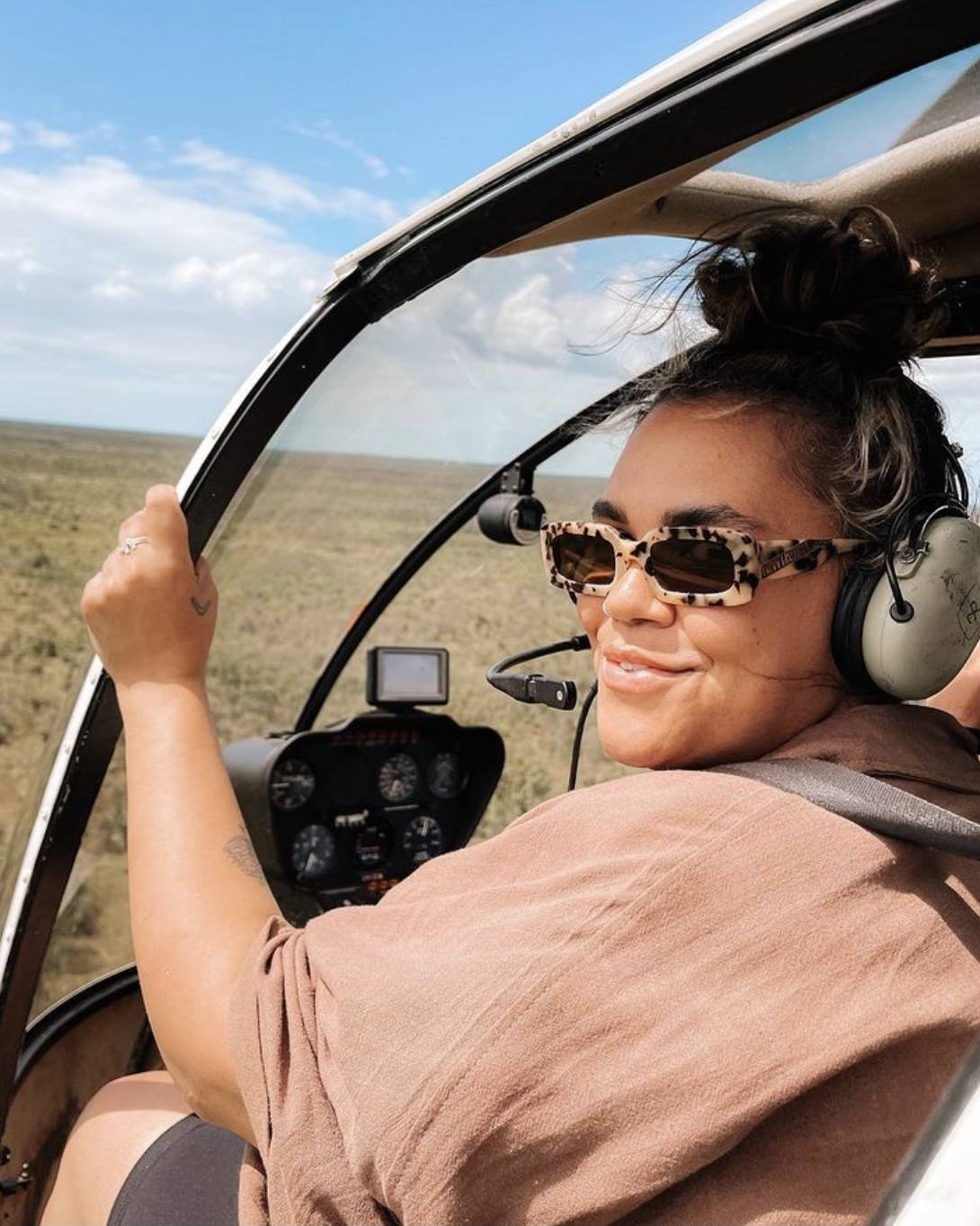 Spirituality and your Indigenous culture are a huge part of your life and identity. How did you find yourself on your own spiritual journey and how has that connected you more with your culture?
I really had to hit rock bottom to step into my spiritual journey, it was a really low point in my life where I had to pick myself out of this dark head space and work on myself.

I leant on spirituality and my culture to help keep me grounded but to also connect with my identity.
I struggled deeply with my identity growing up because I grew up in such a white dominated area that I struggled to have a connection with my culture and also be okay with being Blak.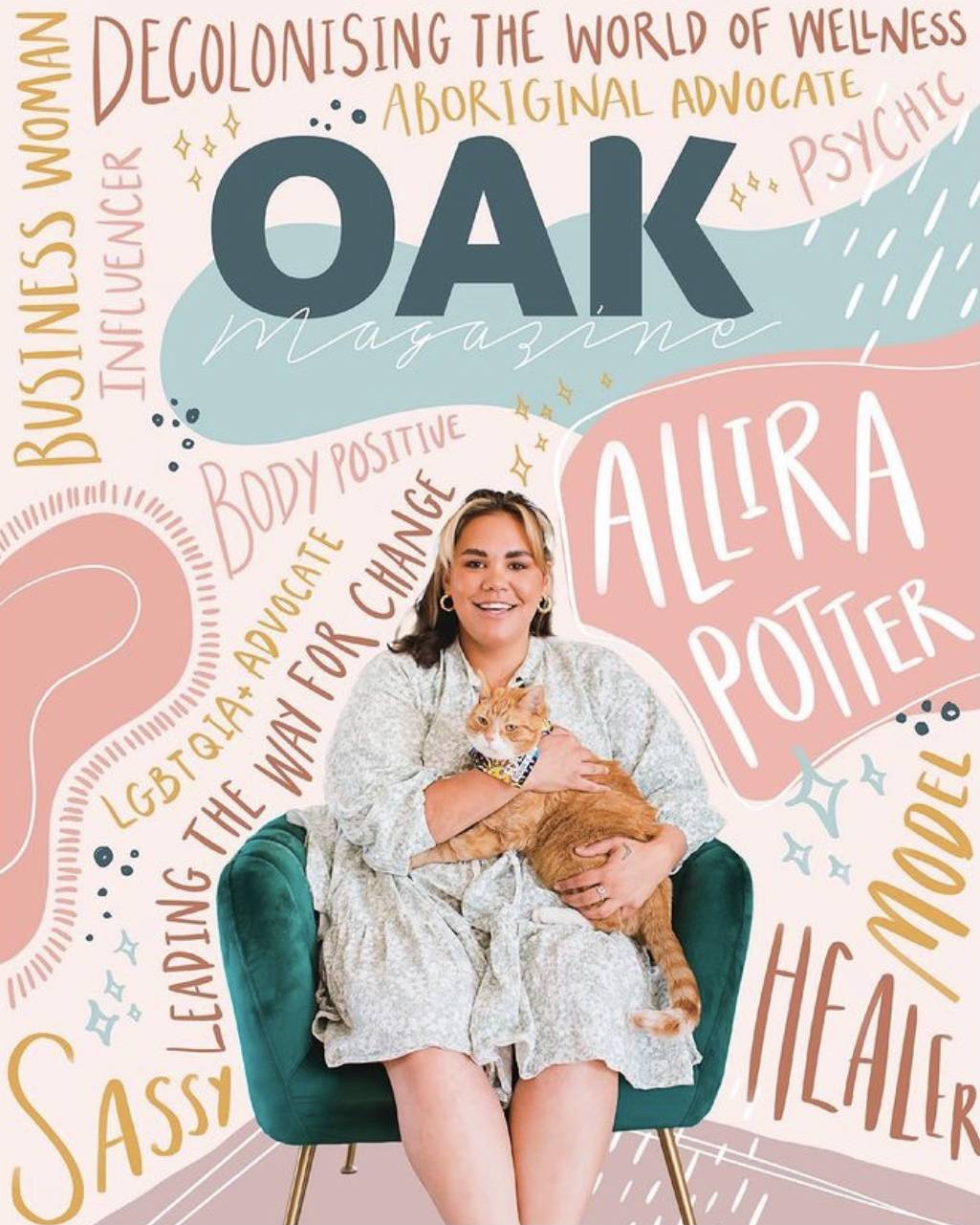 To say we are proud of your growth and accomplishments in the last 12 months would be a huge understatement. From your experiences with grief, mental health and unhealthy lifestyle habits to a manifestation queen, body positivity advocate and business woman who is empowering men and women in so many different ways….. AND becoming a cover girl!? (Just to name a few) What would you say your biggest achievement, personal and/or professional would be and why?
Oh you guys are way too kind! Thank you.
The last 12 months have been wild to say the least, I still pinch myself and say "wow this is your life!".
My biggest achievement both in my personal and professional is that I am in a position of being able to afford a really comfortable lifestyle, I am able to pay my bills on time and have savings.
I know this may sound a bit odd, but growing up with a single mum who worked 2-3 jobs at a time to put food on the table, being able to break the cycle has really made this my biggest achievement.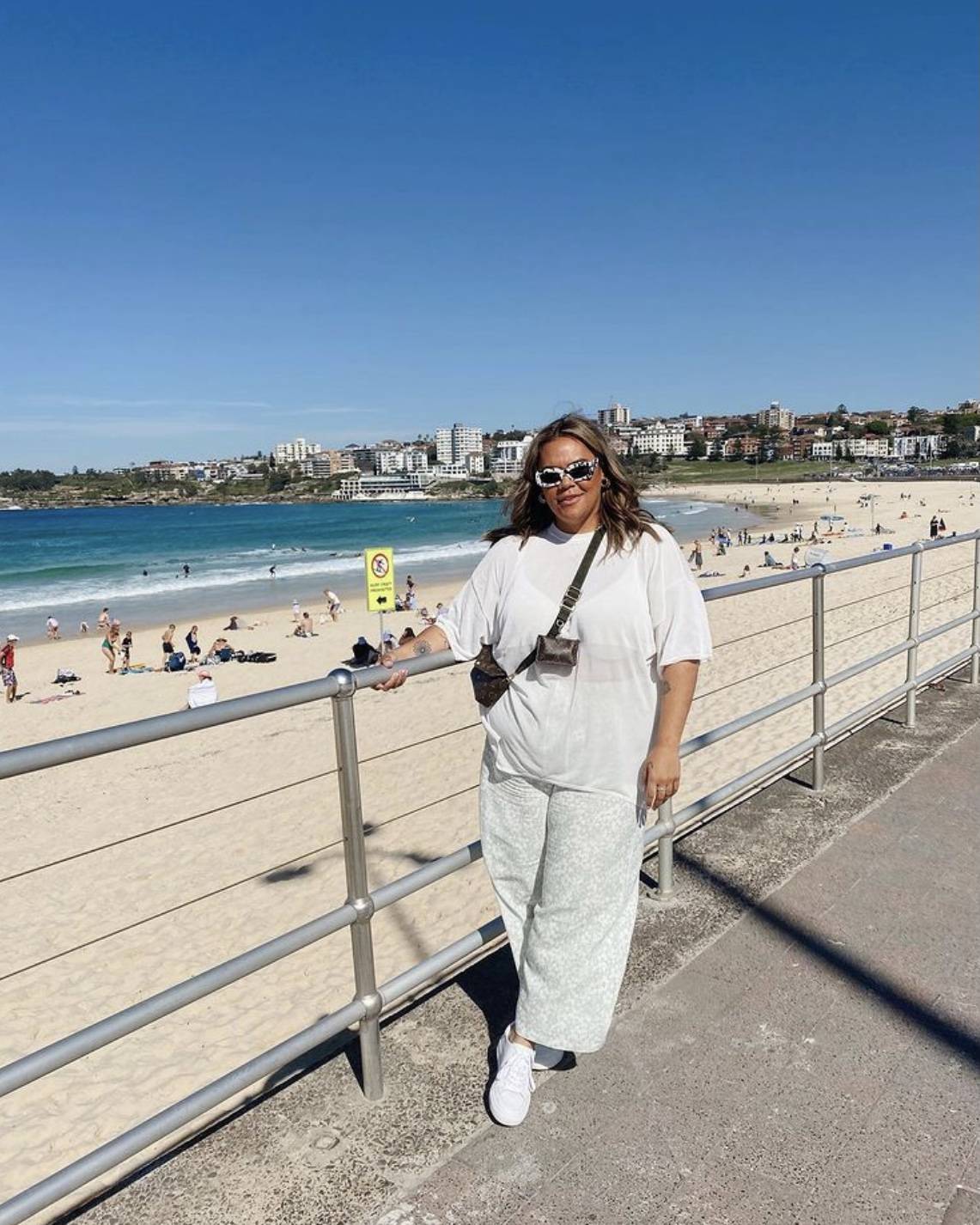 This past year has been quite challenging with your hometown (Melb) being in lock-down so often. As somebody who really lets the flow show them the way, what would an "average" day look like in lock-down and what would an "average" day look like without the restrictions?
Lock down was a killer to say the least, I think like most of Victoria we were over it haha!
An average day in lockdown sounds really boring to others but bliss to me, any time we have had lockdown I have been able to slow right down. Sleep and stay in bed until midday, rest and nourish my body.
Average day without restrictions is me going to the gym at 7am, coffee with friends, emails, content creation, more coffee, catching up with clients - it sounds busy but its a fun type of busy.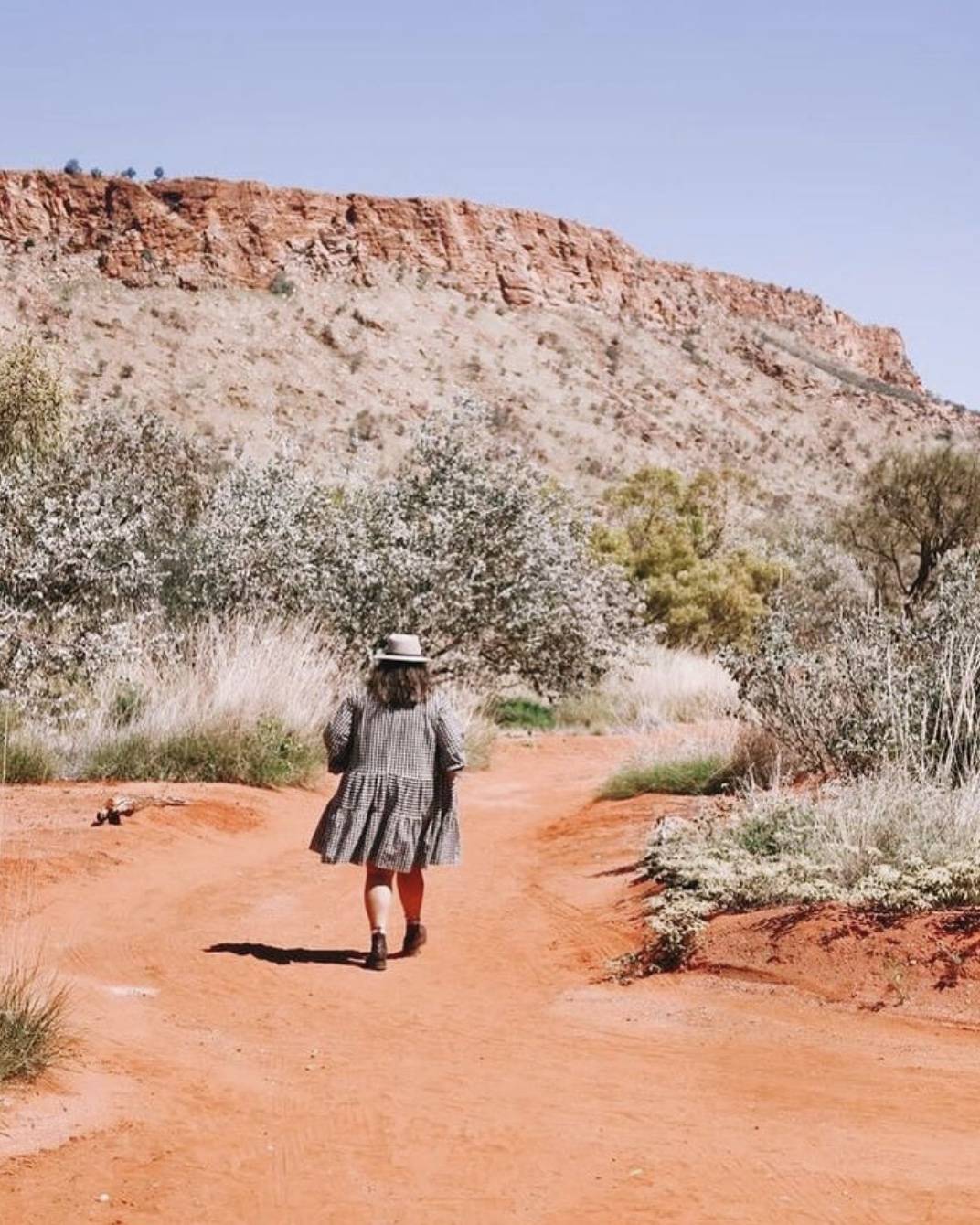 We loved seeing your TLC style on your recent trip to the Northern Territory. What Lullaby Club piece makes you feel like your best self and why?
Ohhh take me back to the NT haha it's so cold in Victoria at the moment!
The Avalon Smock dresses in gingham makes me feel a million dollars, I lived in one most days because it was so hot and I loved the versatility of it. Day trips to the evening dinner and being able to wear the same dress was amazing!
Through Allira's strength, spirituality and vocal advocacy, she's been able to drive many challenging conversations and encourage open minds and open hearts. Thank you so much for being a part of the club and opening up about all things you.
Follow @allira.potter here.