How to be your best sustainable self with The Zero Waste People.
This week we welcome to the TLC journal the queen of sustainable goodies, Keele from The Zero Waste People.
At TLC, we always want to be our best sustainable selfs in all aspects of the brand, from our clothing, packaging and of course our day-to-day lives! 
Reducing waste is just as important in creating a sustainable future for generations to come, and it may be even more helpful than recycling.

If everyone became more aware of them, collectively we may begin to have a positive impact on our planet and its future.
TAKE A LOOK...
There is plastic all around us, from plastic water bottles, food containers and everything in between.
DID YOU KNOW...
We are consuming plastic every day?! (shocking right) the average person is EATING A CREDIT CARD worth of plastic each week! 

"Every year a dinner plate (100,000 tiny pieces of plastic); every decade a lifebuoy. A lifebuoy, in our bodies, every ten years. That much."
I bet you're all wondering how? The main sources are as simple as eating foods packaged in plastic, drinking out of plastic water bottles and consuming seafood.
How can we reduce the plastic we are using?
Start small and build on your changes in your own unique way.
Every little positive choice contributes to a cleaner and safer environment for
ourselves and every animal that inhabits our beautiful earth.
HOW TO START SMALL...
 Don't beat yourself up about it, just do what you can. 
Start your journey and build on it. Just take a little time to really think about what you are buying. - One product at a time. 
From this simple concept my business The Zero Waste People was born. My very first product grew from my desire to stop the unnecessary use of plastic disposable razors. From the old classic slightly outdated razor I created my own twist. Something that is sustainable durable but also modern and attractive to all age groups.
MY FAVE ECO FRIENDLY SWAP...
My favourite product at the moment is my new line of environmentally friendly silicone containers. They are leak proof, reusable, durable, freezable, microwaveable and best of all oven proof. 
Straight from the freezer to the microwave to the oven! - I don't know anything else on the market like them. The eco friendly community is loving them and so am I!
Being environmentally conscious can be challenging! When you can share your ideas and triumphs with other like minded friends within your community or social networks it's more rewarding then anything!
Remember it's not all easy. There is lots of trial and error. Some failures, some victories. Eventually you hit the sweet spot.

SOME WAYS TLC IS BEING KINDER TO OUR PLANET...

Within the club we are always finding new ways to be our best and do better and be kinder to our planet. Your packages are shipped in home compostable cornstarch mailer bags and wrapped in eco friendly packaging.
Our products are designed to be cold hand washed, did you know an average washing machine cycle uses about 75 Litres of water!?

Our fabrics and linen dresses. smocks, playsuit and sets are made to order, meaning we aren't using bulk bolts of fabric that result in wastage and excess! Any off-cuts of our fabric are repurposed into packaging within the factory.
Our individually addressed TLC cards are made from recyclable card stock.
We are always striving for ways to streamline our processes and make our pieces affordable and wearable for seasons to come.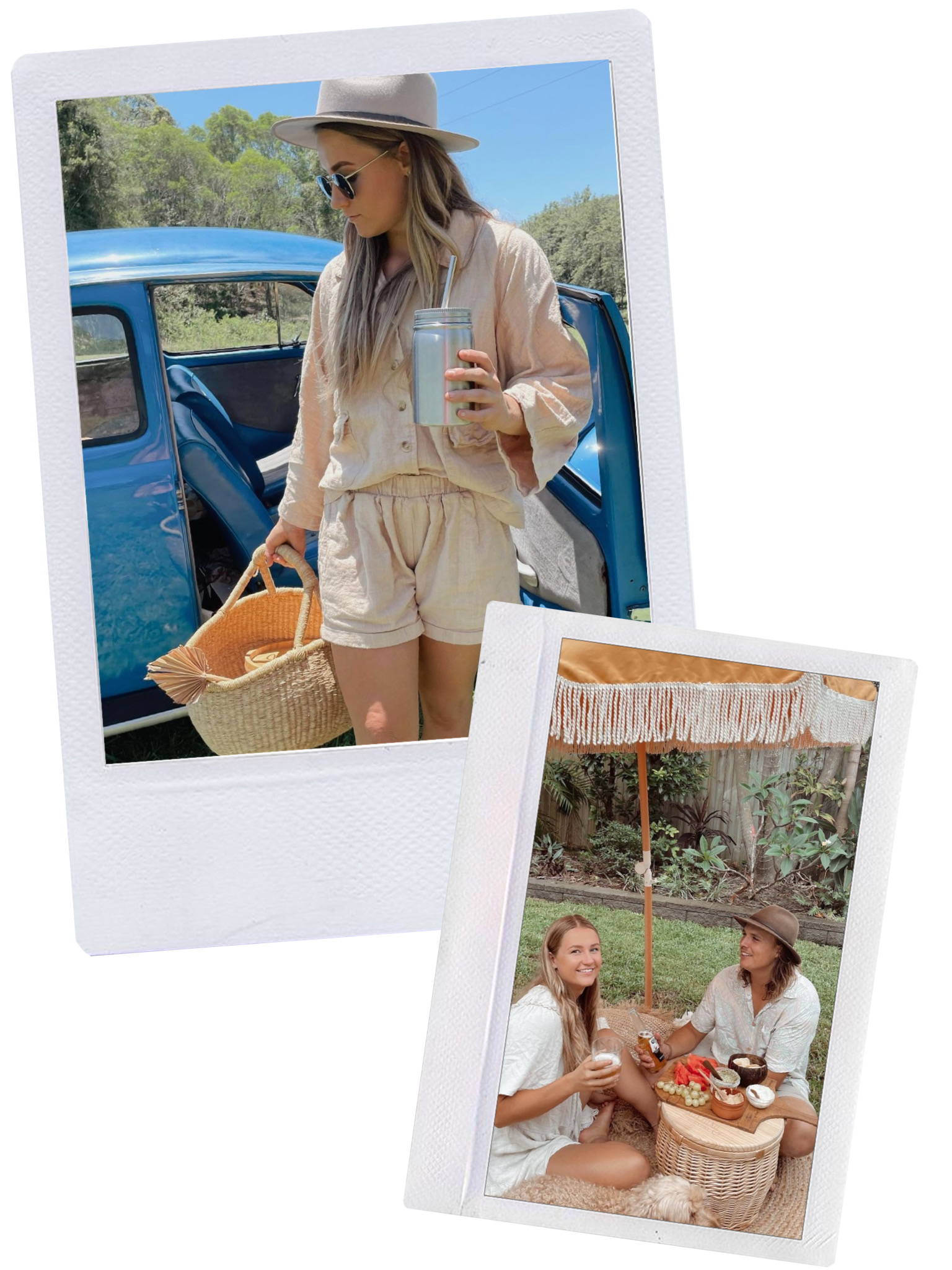 Shop Keele's looks~

Lounge Set // Sand
Nikita Maxi Dress // Oat

Thank you so much to Keele for being apart of our Journal and teaching us how to be our best sustainable self!
Follow @thezerowastepeople or purchase some of your own reusable goodies at thezerowastepeople.com.au