Customer Reviews
Write a Review
Ask a Question
11/28/2021
Orla H.

Australia
Gingham love
Amazing!!!!! Would wear it every day!
11/24/2021
Melanie M.

New Zealand
Amazing dress
I love this dress, so versatile and comfy. Perfect for breastfeeding in as well. Such a lovely item to feel confident in postpartum.
11/23/2021
Tiana G.

Australia
LOVE THIS DRESS
The perfect dress!
11/23/2021
Tiana G.

Australia
LOVE THIS DRESS
Perfect dress! love all of them!
11/22/2021
Lauren H.

Australia
Such a beautiful dress
This is my second Avalon Smock Dress purchase and I want them all!! They are an oversized fit but I love that. I've just had my second baby and this dress is a good length for chasing after a toddler and perfect for breast feeding. I didn't think that pink was my colour but I get so many compliments whenever I wear this dress. SUCH a beautiful dress
11/23/2021
The Lullaby Club
Hey Lauren! Thank you for your review! So glad to hear you're loving your candy gingham. Thank you for supporting TLC! xo
11/19/2021
Maleah A.

Australia
The best dress ever!
I have lived in this dress and now only want to buy Lullaby.. it's quality, easy to wear and the colours are amazing x
11/19/2021
Sarah C.

Australia
Amazing
Great fit, beautiful thick material.
11/18/2021
Pamela H.

Australia
avalon smock dress/candy
Love the avolon range, it is stylish and great fabric to wear.
11/06/2021
Irene G.

Australia
Avalon smock dress// candy gingam
Love the dress. Very comfortable and easy to wear day or night. Matched it with my daughter and I got a lot of compliments. Very good customer service. Thank you
11/05/2021
Grace W.

New Zealand
11/03/2021
Alana G.

Australia
Pink gingham dress
Love this dress! I'm a size 14 so the M/L was for me! I initially got the L/XL but I found it to be too big. If your a 14 then M/L is big enough. Love this dress! The pink is so pretty!
11/02/2021
Kerry Q.

Australia
Fabulous dress
Easy to deal with , very comfortable dress. Will definitely buy more
11/02/2021
Talia H.

Australia
My most worn dress
I absolutely love this dress! I can wear it with wedges to dinner or sandals to the the shops. I always get compliments on it and feel so great when wearing it
10/27/2021
Artia S.

New Zealand
Best Dress Everrr!!!
As soon as it arrived, I wore this dress straight away and I loved every part of this dress. The fabric, size, colour, pattern, shape, details and everything. It's sooo comfortable and I can wear this for my working from home outfit, brunch, beach walks and cocktail events. Best purchase ever! :)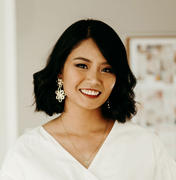 10/21/2021
Hannah-May L.

Australia
Absolutely love it!!
I am so happy with my Candy Gingham. I've been asked several time where I got it from. Thank you Lullaby Club. Your clothing is high quality and super comfy.
10/15/2021
Kate H.

Australia
Wrong size
Hi I sent my dress back but still haven't received if I'm Getting a new one, a store credit, a refund? I just wanted a size smaller