Customer Reviews
Write a Review
Ask a Question
One in every colour
I adore these sets, they are so comfortable, wash and wear extremely well, I have one in every colour!
01/16/2022
Georgia R.

Australia
Beautiful Colour
This is my 3rd set - and although I love the colour… unfortunately, it is sized differently to the other two. It's definitely not as baggy and oversized as the Emerald or Seafoam
01/07/2022
Jodie S.

Australia
Womens Lounge set Clay
Beautiful I love matching my mini in our lounge sets .I bought the large /X-Large could definitely have sized down they are very generous in sizing .
12/12/2021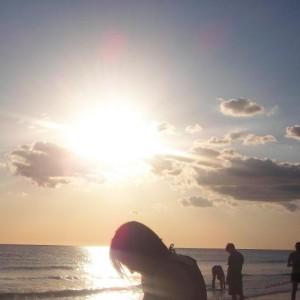 IH
Isabela H.

Australia
MY ABSOLUTE FAV
This set is TO DIE FOR! It's my favourite, 1000%. The shorts are comfortable, the top is just the right type of oversized. A button did pop off the top just 1 week after purchase but other than that, no complaints on my end!
12/06/2021
Ange C.

Australia
Soft Lullaby
Fantastic set for our new Mama-to-Be! She adores the colour, and the comfort over her baby bump is next level. Loving looking so effortlessly stylish. Best buy.
11/26/2021
Whitney-Bree M.

Australia
Obsessed
I literally live in this set! This set can be dressed up or down and is my go to staple!
11/26/2021
Emily B.

Australia
Lounge set
Love love this item I live in it
11/11/2021
Danielle T.

Australia
Love it!
The comfiest set and such a stunning colour. Been living in it during my third trimester.
11/09/2021
Amy W.

Australia
Beautiful and Comfy
so comfy and my favourite colour!!
11/05/2021
Karesse D.

Canada
Super cute
I wear this constantly! It's so comfy, matches my little and is arguably one of the most relaxing outfits I own. I have a 49" chest, 43" waist and 50" hip and got the L/XL. The top has lots of room and the waistband on the shorts is soft and I have a few inches on either side of my hips to be comfortable.
11/03/2021
Charmaine B.

Australia
Clay play suit
Absolutely love my clay lounge set. So comfy
10/19/2021
Georgia C.

Australia
Lounging Round
Love this colour and how summery it is, I wear this set everywhere!
10/07/2021
Kayla

Australia
Amazing!
I had been eyeing off this set for a while and finally took the jump. So so comfortable and I'm in love
10/05/2021
Kate P.

New Zealand
Beautiful!
Absolutely beautiful! The fit is gorgeous, oversized and fabric is so lovely and soft! Bring on summer!
09/25/2021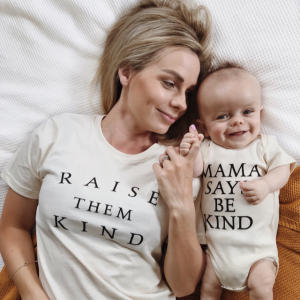 OH
Olivia H.

New Zealand
Lux linen
I love the look and feel of this set. It's great during pregnancy and I'm looking forward to wearing it postpartum too as it's breastfeeding friendly!