Meet the Artist behind the print: Caitlin Hope
Picture yourself on vacay in the European sun, cooling off in luxurious linens. Close your eyes and our latest Holiday collection will whisk you away.
We took a moment to get to know the Artist behind our most loved Holiday print - Caitlin Hope.

"A natural born creative. Caitlin specialises in art, graphic design, branding, content creation, styling, and custom typography.
Caitlin creates artworks that take you away on vacay. She transports you to the coast and inspires the style of a modern coastal home (whether you live by the beach or not!)"

Shop the collection from 4th August at 10am AEST!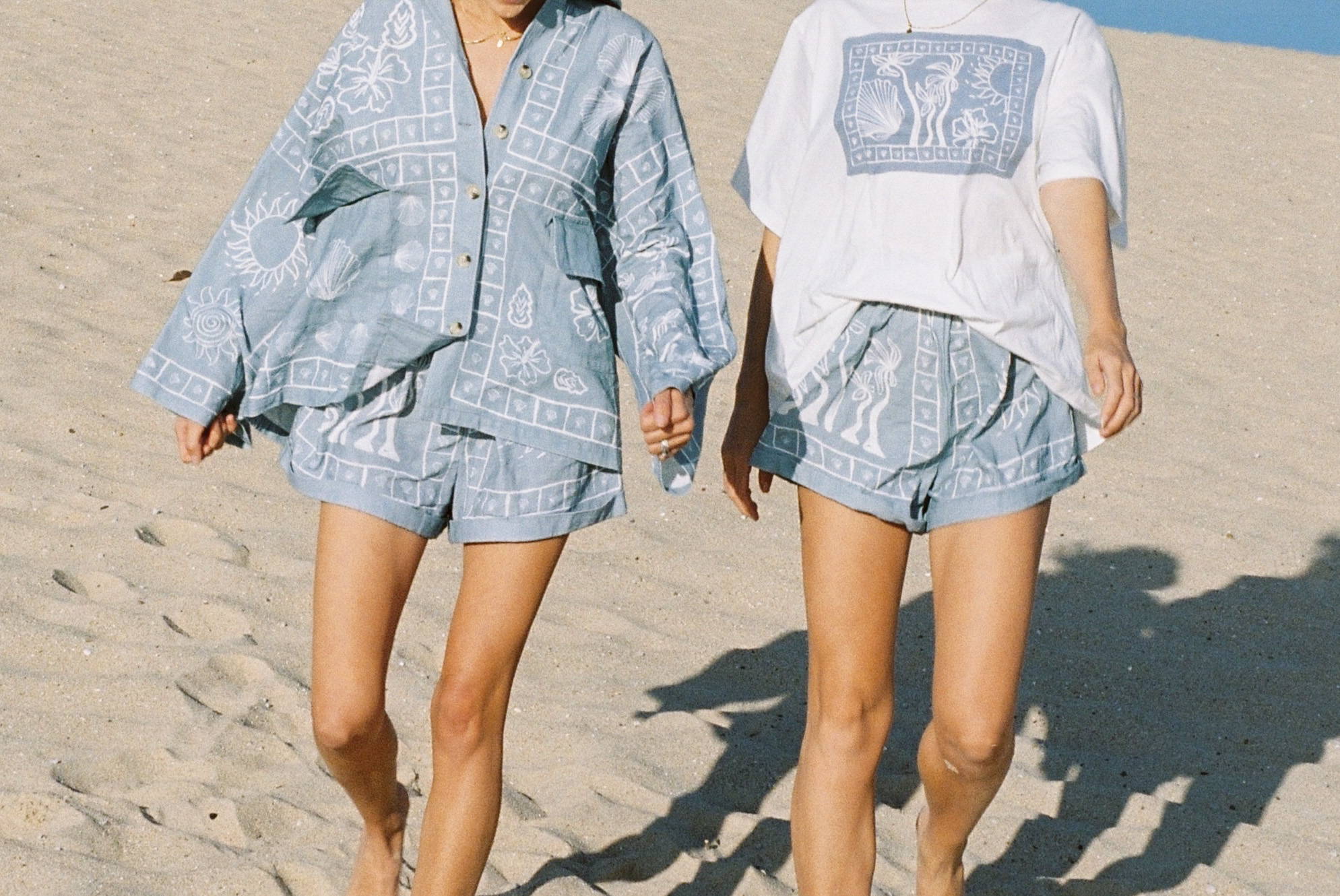 You have an extraordinary ability to convey the beauty of the sea through your art. What is it about the beach/ocean that inspires you, and what was your process in developing this hand
drawn print?
The coast is my happy place. There's not much I don't love about it really so I find it really inspiring. The colours are always so beautiful, especially at dusk. I love the textures and shapes of shells and how they are all so different. The beach is also one of those places that instantly transports me to the feeling of holidays, even if it's just a little break from my normal week. 
When developing this print I was thinking about the things that encapsulate that holiday by-the-coast feeling. The warm sunshine, shell collecting, laying under palm trees and spotting beautiful hibiscus flowers along the side of the road.

We've loved watching your creative process unfold. What's a typical day in the Caitlin Hope studio like for you?
I'm really lucky and get to spend half of the week doing graphic design and textiles work for a long term client and then the rest of the week doing whatever creatively inspires me. 
On those days I might get up to a bit of painting or some graphic design play. I'll spend some time planning my social media or updating my website with new artworks. 
But more recently a lot of my creative energy has been poured into renovating our apartment and I've been enjoying vlogging that journey for our YouTube channel 'Caitie and James'. 
So basically a typical day for me always looks very different, but always creative! 
How would you describe your artistic style and what motivates you to create?
My artistic style is definitely raw and unpolished. I love mark making and being loose with my brush. I'm very okay with imperfections and simple ways of painting. I think I would go stir crazy if I couldn't be creative. It's just how I've been made so I don't need a lot of motivation. 
We can't get enough of the print you've created. How does it feel to see your work on clothing? 
It's so exciting! I absolutely love how the collection turned out. I create artworks that take you away on vacay, they transport you to the coast and inspire a modern coastal home (whether you live by the beach or not!). So seeing this translate into a clothing collection is just another way to encapsulate that feeling. I know I'll feel those vacay vibes whenever I'm wearing it.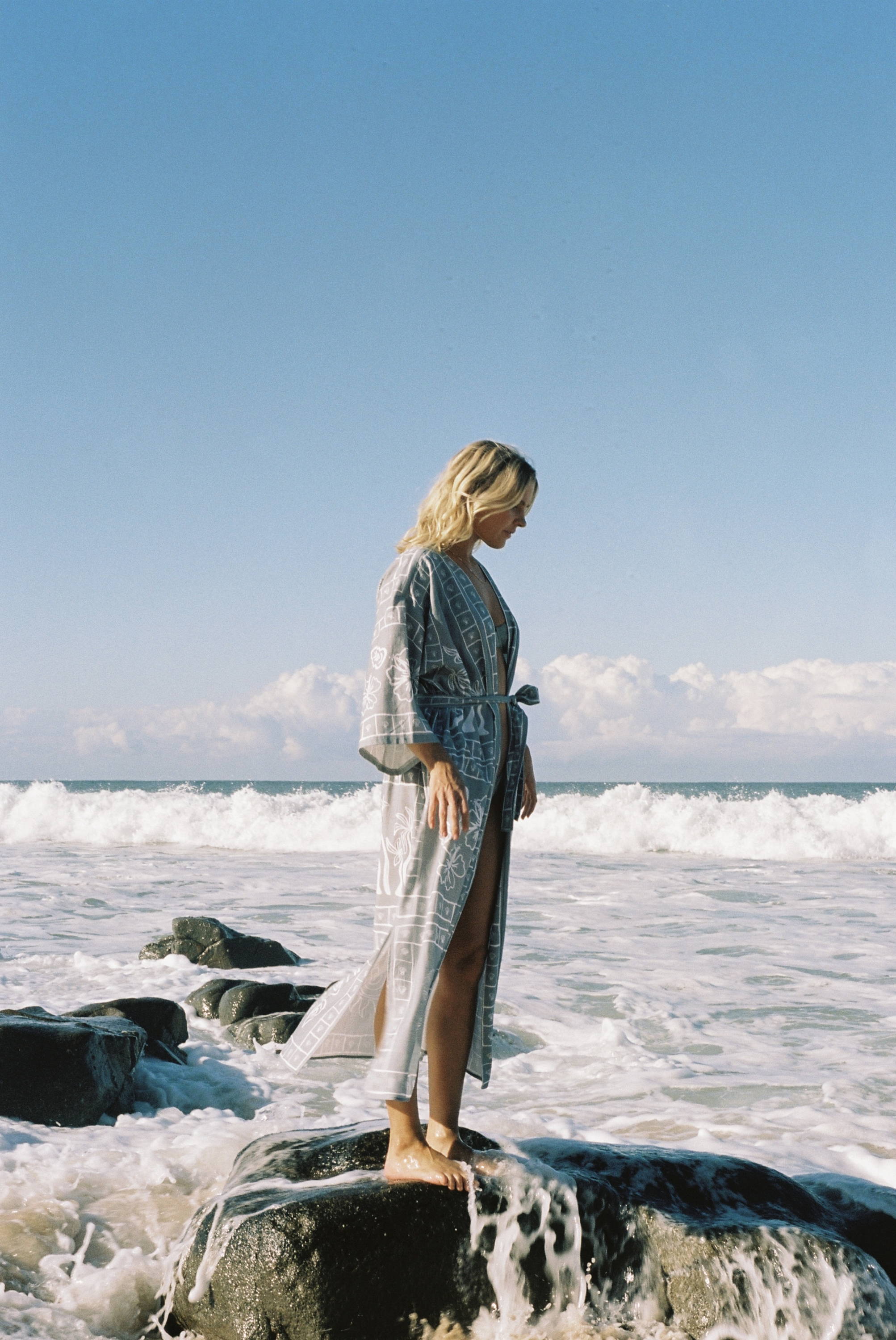 As you prepare to welcome your first bubba into the world, we'd love to know what's been your favourite piece in the collection and how you would style it?
The lounge set for sure! It is so comfortable, the relaxed fit is perfect for my growing belly and I know the buttons on the shirt will be the best for breastfeeding. But really all the pieces are amazing! I want to say they're all my favourite. I'm a huge baggy t-shirt kinda gal so I love that one (also perfect for a growing belly). The wrap dress is also so versatile which is amazing for all the changes my body is going through. It can be worn kimono style over jeans or tied up as a dress or thrown over your bikinis at the beach. I can have more than one favourite right?!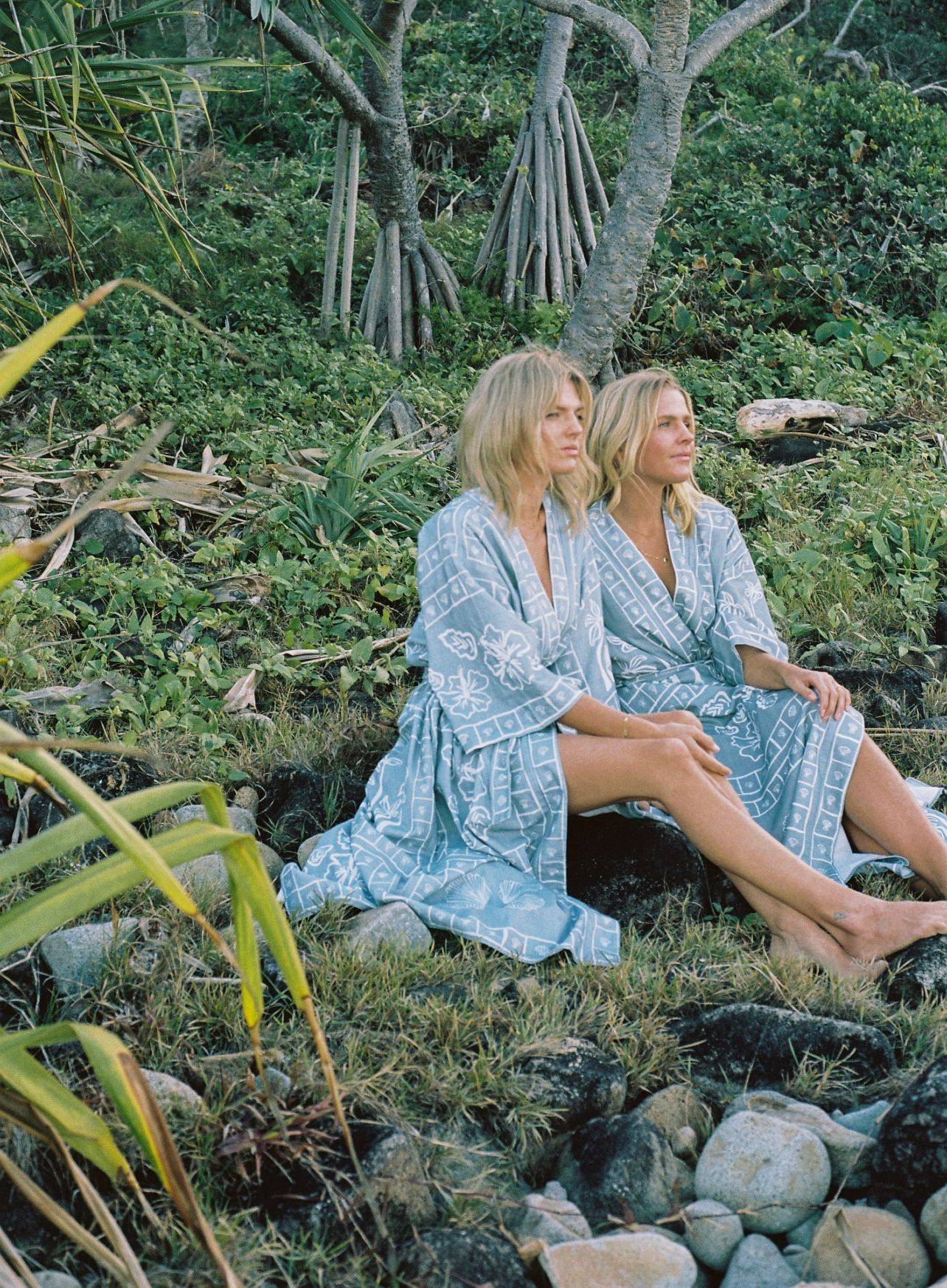 Thank you so much to Caitlin for taking the time to be a part of this week's journal.
You can now shop the entire Holiday Collection (some items on pre-order, pre-order closes 9.8.22 10am aest)
You can find Caitlin here
Shop this new collection online and in store at our Showroom.
Visit us in store at Unit 2/13 Axis Court Burpengary 4505 QLD
Sending love and light to you always, 
xo The Lullaby Club family!